Jones Loop Bars and Carver O' Beast forks...
Both in stock now, but selling quickly - get 'em ordered!
Mayday, mayday...
We'll be closed Saturday the 4th of May to Monday 6th of May. Open as usual on Tuesday 7th.
Fat Bike Forks
Want forks for your project? We have them from Surly, 9:ZERO:7, Carver, Salsa and White Bros...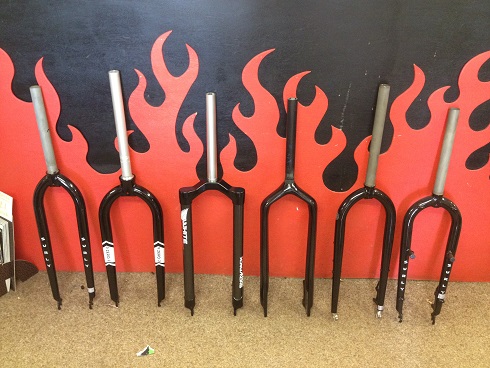 We probably have the rims, tyres and the odd frame for you too...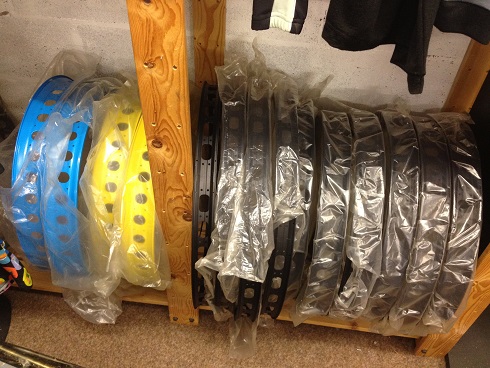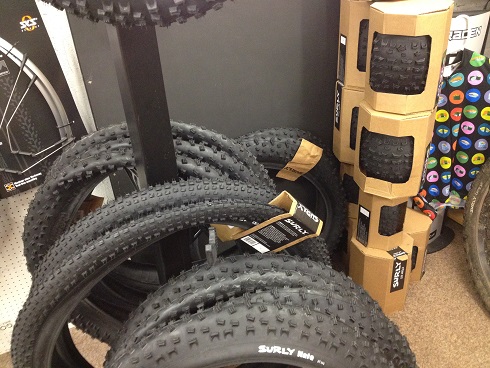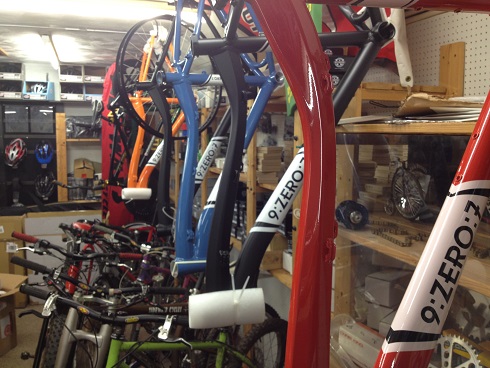 Complete 9:ZERO:7 bikes
We're offering a standard complete bike for folks who can't or don't want to faff about figuring what will and won;t fit/work. Surly rims and tyres, Hope hubs, Truvativ cranks, Avid brakes, Deore 2x10 drivetrain - all good solid stuff. and all yours for £1799
Nice!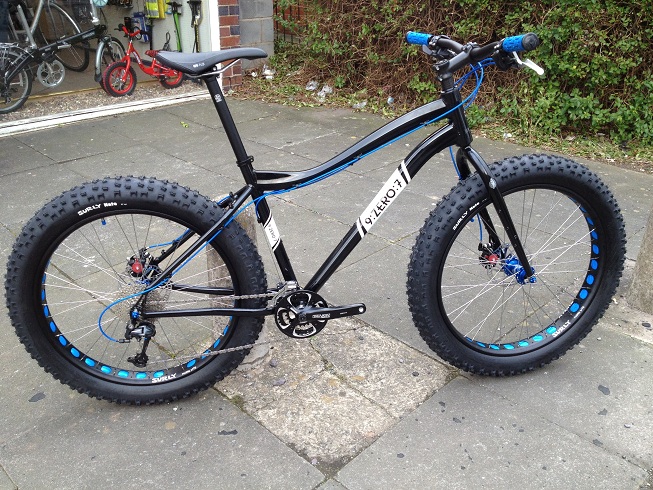 Half Term
It's half term here and as a result we'll be closed all day Friday 22nd and Saturday the 23rd February.
Sorry!
2013
We're fully in to the swing of 2013 - lots of new and exciting things happening and planned. I've been adding more products that you can peruse and buy, but as always - you can't see what you want, get in touch.
Christmas and New Year
We will be closed after Saturday 22nd 2012 until Thursday 3rd January 2013.
Have a great Christmas!
Gates Carbon Drive - UK
We're going to be offering a range of sprockets, belts and rings shortly - get your requests in if you want something specific.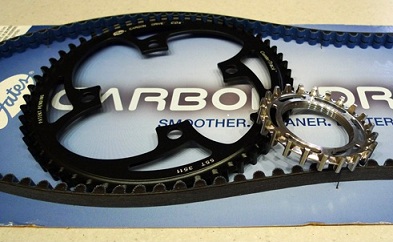 Fat Bike UK
We're well ahead of the curve on this one - have been selling fat bikes for several years in fact, but usually to people doing the Iditabike race across Alaska. However, they're not just for snow and are actually a whole load of fun in the mud. You know the stuff we ride in most of the time here.
Give it a try, you might just like it!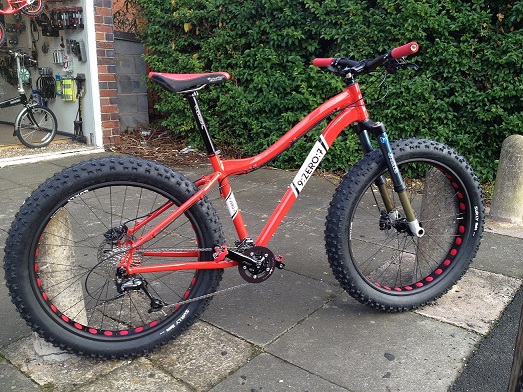 Jones Aluminium Loop Bars Back in Stock...
We have the new loops in stock again, black or silver and now with oversize integrated bulge. No more annoying shims!